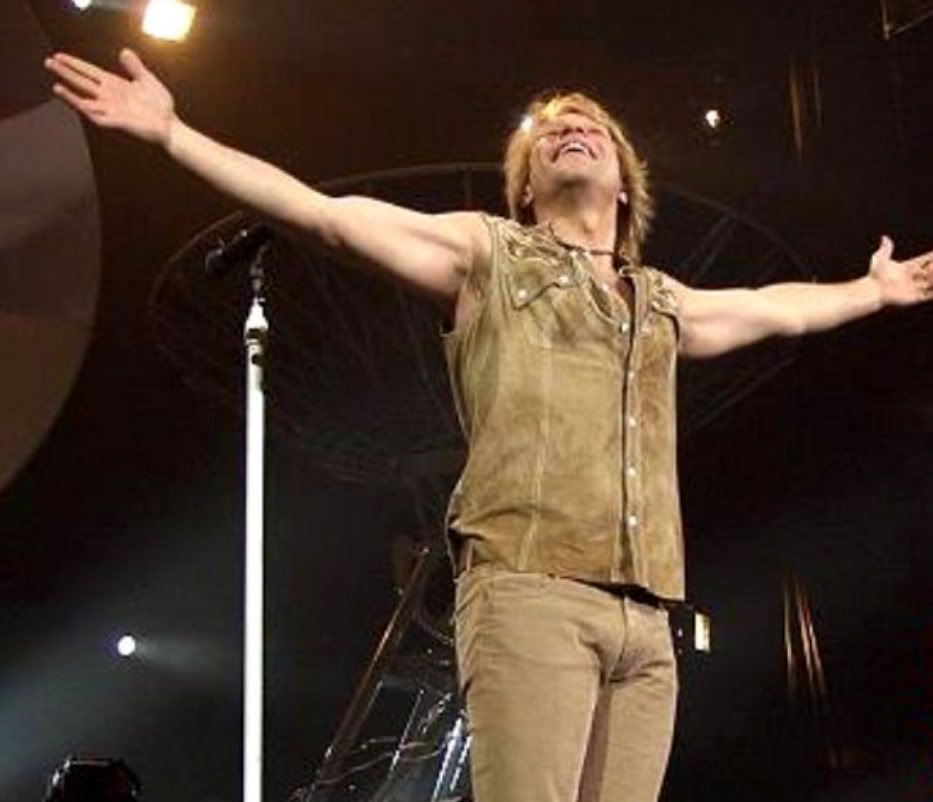 A chuckle near her ear brought her out of her thoughts.

"You're staring…" Susan's low voice held a hint of teasing. She gave a quick glance at the other two women to see them in deep conversation.

Amanda turned embarrassed eyes toward her friend.

"Well, uhm, yeah…" she demurred in a low voice. "He doesn't relax that often. It's really nice to see him do that."

Looking at Amanda with a thoughtful look on her face, Susan asked what came to mind.

"Doesn't he relax with you?"

"Of course he does! It's just different when he's with them, especially Richie."

"Susan replied thoughtfully. "Yeah, Richie…"

Amanda turned to her. "What?"

"It's just…sometimes I wish he and I had…" Her voice trailed off.

"Suze?"

Susan shook her head. "It's nothing, Manda, he's with someone now and…"

Amanda put her hand on her friend's shoulder. "I thought you two didn't…"

"We didn't…it's just…sometimes I still wonder…" Susan broke off then, smiling at Amanda.

"I guess if you're marrying Jon I have to get used to seeing the guys, right?"

Amanda looked closely at her friend. "You okay doing that?"

Susan glanced briefly to Trish and then to Richie who's face was expressive as he looked only at her.

"Yep, I'm okay."

~~~

Later in the day, after the kids were fed and involved in their various Game Boys, iPods, and for the younger ones, their baths, the adults sat around the dinner table. Bottles of wine littered the table top amidst the remains of their dinner. Everyone was feeling relaxed and full after the meal of seafood, Alfredo pasta, fresh vegetables and several bottles of Tico's best white wine.

Jon's arm was around Amanda's shoulders, his fingers playing absentmindedly with one of her curls. Trish and Richie were holding hands and sharing quick glances and Hugh and David were talking, while Tico seemed to be paying attention with half a mind until Alejandra returned to the table side after tucking their son into bed. She leaned over and whispered something in Tico's ear and glanced at Jon.

Seeing Alejandra's nod, Jon excused himself from the table and walked towards the stairs. At Tico's urging, they all left the table and went into the living room where comfortable chairs and sofas were waiting.

They had brought their wine glasses and were lounging in various poses when Jon came back downstairs. In his hand was a large rectangular wrapped package with a bright blue bow. The others turned from their conversations as Jon entered the living room and then glanced at Amanda with smiles on her face.

Amanda met the looks of her friends with confusion. She wasn't sure why she was the object of their sly looks, but when Jon put the package in front of her light began to dawn. She looked at the carefully wrapped package and then up at Jon, who had a particularly self-satisfied smile on his face.

Carefully opening the paper, Amanda was astonished to find a painting of bright colors, abstract shapes and geometric designs that still somehow managed to convey the image of a woman with the ocean behind her. The sun seemed to be rising and streaks of color shot out from the center. Next to the woman was a man with light hair, his hand on her shoulder, both facing the ocean, the wind blowing their hair.

There was silence in the room as Amanda took in every detail of the amazing painting. She had seen enough of Tico's style when she had been his guest before that she knew he had done this. She looked from Jon to Tico in question. Jon answered.

"I knew you liked his work. This is an original and one of a kind Tico Torres." He glanced at his friend and saw Tico nodding.

"Querida, it's called 'A New Dawn'. For the first birthday in your new life." Tico's voice held the warmth of his smile.

Carefully passing the painting to her mother, Amanda jumped up and moved to Tico's chair. She kissed his cheek and beamed. He hugged her in return and smiled at his wife when Amanda immediately turned to Jon.

"Jon, it's…amazing. Thank you so much. I can't believe you asked Tico to do this for me."

She shook her head softly as the uniqueness of the gift overwhelmed her. Her lips sought his as she pressed the gentlest of kisses there. He deepened the kiss, curling her hair around his hand as he did so. The murmurs of conversation finally registered and the two moved apart enough to sit, but never let go of the other's hand.

Jennifer and Susan exchanged looks, both more reassured than they had been at the beginning of the depth of Jon's feelings for Amanda. Richie watched Jon lose some of his customary caution in a group that had more than his friends in it. Tico and Alejandra smiled indulgently. Jen and Patricia glanced at each other and grinned at Amanda's love-stricken look at Jon. David, Hugh and Obie threw quick eye flicks around, while Matt and Tony both raised eyebrows and gave slight shakes of their heads. Neither Amanda or Jon noticed.

Richie did and wondered at it.

~~~

The cue ball smacked resoundingly into the seven, banking off three sides as one brother stood watching the other shoot.

Absently chalking his stick, Matt watched the seven slide into a corner pocket.

"So, what do you think about her, Tony?"

Shrugging his shoulders, chalking his own cue stick, Tony glanced at his brother.

"She seems pretty decent. Didn't see her flashing any jewelry to the other women, not even her friend…what's her name…Sharon?"

Matt shook his head. "Susan."

"Yeah, her…" Tony continued, "…and she seemed to like that painting…but, shit, Matty, we both know Jon's taste in women these days…"

Waiting until Tony shot again, Matt countered.

"You remember Maryann?"

Tony nodded yes.

"She was the one who would keep me informed as much as possible while they were on the road about what was going on with Jon. She was the one who told me about him carrying her out of that room at Giants. And she saw them screwing in the limo. Apparently it was a big joke, with the other guys banging on the car and shit."

Tony threw him a slightly puzzled look.

"So? What's the big deal about that? You know our brother's never been shy about that kinda shit. He just makes sure there's no press around to get pictures."

"The point is that what they did made it onto Backstage. I had to ban a few members just to get the rumors shut off. Once the other broads realized that talking that kinda crap was getting some of them banned, they shut up."

"Matt, I've told ya a hundred times, that kinda shit is gonna catch up to you one day. You think that's the only place they talk?"

"I'm not worried about them, Tony, I'm worried about Jon…and Ma."

Tony's head snapped around.

"What about Ma?"

"Not sure, but she does not like Amanda. You know that."

Shrugging his shoulders, Tony replied. "Yeah, she called me once or twice, but you know her, she'll get over it."

Looking his brother directly in the eyes, Tony's voice was low.

"You're talking about Jon and Mom, Matt, she's always...she'll never...fuck, Matt, you know..."

Matt nodding, just a little grimly.

"Yeah...the golden boy..."